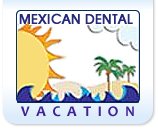 The Dental Alternative
The Dental Alternative, Issue 21. Is Mazatlan Safe?
March 20, 2009
Welcome to The Dental Alternative.
Is Mazatlan Safe?
There have been many reports in the U.S. and Canadian news about violence in Mexico. Many TV and cable news stations have had grisly stories of violence, such as this from CBS and this from CNN. The violence has gotten so bad, that the U.S. State Department has issued a travel advisory to Mexico.
Although violence in Mexico is bad and getting worse, it is mostly confined to the border, and is mostly between members of drug gangs, and against police and prosecutors. Still, I would not travel to ANY border city, because there are reports of innocent bystanders being killed and injured, as some of this violence is happening in broad daylight, in very public places. I would not want to be in the wrong place at the wrong time.
Many people who have contacted us about getting dental work done in our clinic have asked us if Mazatlan is safe. Mazatlan is a resort destination, and is 724 miles from the border. Tourism is the 2nd largest industry, right after fishing, and the citizens and government of Mazatlan do everything in their power to make it a safe city. They do NOT want tourists to be afraid to visit Mazatlan, and to lose this industry.
When you come to Mazatlan, you will see a strong police and military presence, making sure everyone is safe, as well as businesses and regular people going out of their way to help. It is very peaceful, and you can relax and enjoy your dental vacation.
Call us at 1-503-213-3779 (Please leave a voicemail and we will call you back) or visit us on the web at www.mexicandentalvacation.com to get more information, on how to safely get your dental work done at a fraction of the cost. You will be glad you did. Do it today!