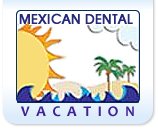 The Dental Alternative
The Dental Alternative, Issue 20. How To Get Your Dental Work For Free!
February 25, 2009
Welcome to The Dental Alternative.
How To Get Your Dental Work For Free!
How is it possible?
Well, in Mazatlan, there is a LOT of building going on, both in resort hotels, and full-time and fractional ownership of condos and villas, mostly on the beach. To fill these hotels, and to sell these condo units, takes a lot of marketing and promotion. One of the most effective promotion methods that are used by builders and developers, is the timeshare presentation.
Basically, you are invited to attend a timeshare presentation, which usually includes a free breakfast and transportation to and from the resort, and you will hear a sales pitch to buy a timeshare. In exchange, they will usually pay you $200 US dollars or more, in cash, plus other free gifts, whether you buy a timeshare or not! Now, of course, the sales pitch can be quite intense, and generally lasts 90 minutes to 2 hours, but you WILL walk out with whatever cash and gifts promised to you.
How do you get in to see a timeshare presentation? Very easy. You will run into many people on the street, and even in some restaurants, that will "invite" you. In some cases, "invite" is too nice a word, these guys will talk your ear off to get you to go. It does get annoying quick, but they get paid for every person that does end up going to a timeshare presentation, whether you buy a timeshare or not. They will tell you "just play the game, you don't have to buy!". The only obligation on your part, is to listen to the presentation, and once your time is up, you can get up from the table and leave.
Be warned though, that in some resorts, the pitches can be very tough, and they make the timeshare deal sound so good, that a certain percentage of people will buy. Not to worry though, in Mexico, you have 5 days to cancel the purchase, and get your money back if you pay by credit card. Usually, you will pay 20% down at the time that you purchase, with financing available.
It is better to go in the morning, as you will be able to go from 8:30 to about noon by the time you get back, and then the sun is out, and you can have the rest of your day to relax and enjoy, or get your dental work done at our clinic.
These resorts a very beautiful, and it is easy to fall in love with them and picture yourself coming back every year. If a timeshare makes sense to you, you may buy one, but once again, there is NO obligation to buy one to receive your cash and gifts.
If you are accepting cash, make sure that they promise you US dollars, not pesos. The peso is very cheap now, trading at almost 15 pesos to the US dollar, and almost 11 pesos to the Canadian dollar. In the past, when the peso was worth approximately 10 pesos, the exchange rate was very simple, $200 US was $2000 pesos. Now, if you are promised $200 US and you receive 2000 pesos, you lose almost 1000 pesos, so be sure that you get what you were promised, before you take the transportation to the resort. You can check current exchange rates at www.xe.com
There are some qualifications: -you must show ID, and a valid credit card -if you are a married couple, you must both attend -if you are a single woman, you must be 28 or older -some resorts only accept US residents -some resorts only accept those 38 or older
How many times can you do this? Well, there are about 12 resorts in Mazatlan that do this, which pay anywhere from $250 to $100 US dollars each. You can attend these presentations every 6 months, so some people pay for their vacation doing this, and of course, you can use this money to pay for your dental work in our clinic, resulting in free dental work! Very easy!
Take advantage of this great opportunity! Call us at 1-503-213-3779 (Please leave a voicemail and we will call you back) or visit us on the web at www.mexicandentalvacation.com to get more information. You will be glad you did. Do it today!